Topic: How to remove chewing gum without damaging your hair?
Hello YepMoms! Do your children loves chewing gum?
Yes! Who doesn't love chewing gum? Aside from sweet and chewy. It is also available in various flavors. 
But what if while your child is playing with it, the chewing gum get stuck on her hair?
What are you going to do?o Are you gonna cut her hair?
No worries YepMoms because all you need is baby oil.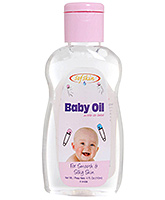 Just put a small amount of baby oil; leave it there for a few minutes.
And there you have it! You  can now remove it easily.