"Mothers knows best"
Topic: "Mothers knows best"
You've probably heard this statement a lot of times.
For me, I vividly remember this on the Disney film entitled "Tangled".


But hey, we would not want to be the pretending and seemingly caring mother in the story.
Being a mom, it's a natural instinct to care and love our little ones. We all have different standards and like any other moms out there, I also want to be the best mom for my little princess.
When I had my first born, it was quite a mixed feeling of excitement and nervousness. I consumed most of my time researching stuffs from healthy pregnancy, giving birth, newborn care, babies development, milestones and many more.
I'm not an expert but as a first time mom who is eager to give the best, I suggest the following:
* Breastfeeding - As formula cans would say, "Breast milk is still the best for babies". And truly it is! It is God's workmanship to let our breasts produce food for our babies. Though it is not an easy journey (cracked nipples and engorged breast, clingy baby, etc.) , it is all worth i especially if you see your little one smiling at you while you are nursing as if she/he was saying, "Thanks mom for your delicious and nutritious milk!". Also, it certainly makes your child's immune system stronger thus would make your child healthier. So if you have those leaking asymmetrical boobies, out of fashioned breast-feeding friendly outfits, nerve wrecking and pain tolerance of boobie bites and a lot more, don't fret mommy, you are doing a great job!

* Organic - Even it would cost you more money, time and effort, for sure you would switch to the goodness of going organic and free from chemicals and other substances that could do harm to or little ones. Starting from our babies' first food, it would be best to introduce him/her on fresh fruits and vegetables instead of instant food or baby mixes that are processed and full of preservatives and other food agents. Also, considering the stuff we've been using for our babies, from body wash, oil, wipes, detergents, bottle and utensil cleansers and others, I make sure it is chemical free and mild to my little one.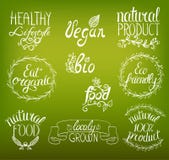 Just as you would take care of a precious jewel, let us really take care of our little ones. We may not be perfect moms but at least we are doing good
Care to share your ways too?